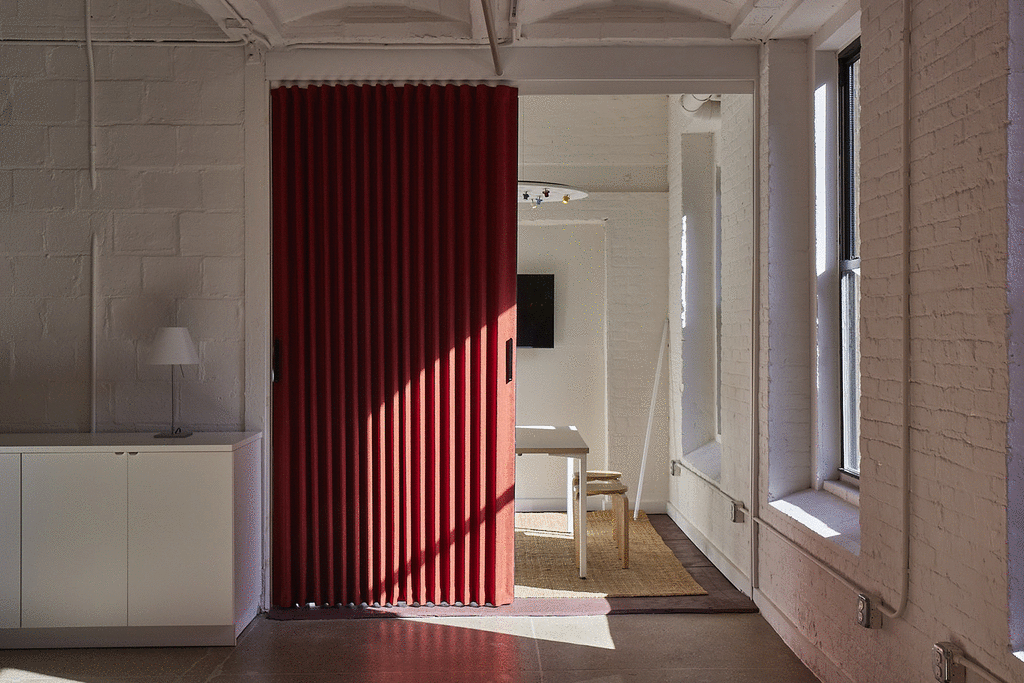 Dooor broadens the horizons of textile doors and becomes the perfect element for delimiting, connecting and covering the interior spaces of the house. A fluid line that meets any need with one simple gesture, a shelter of softness that gives balance, flexibility and comfort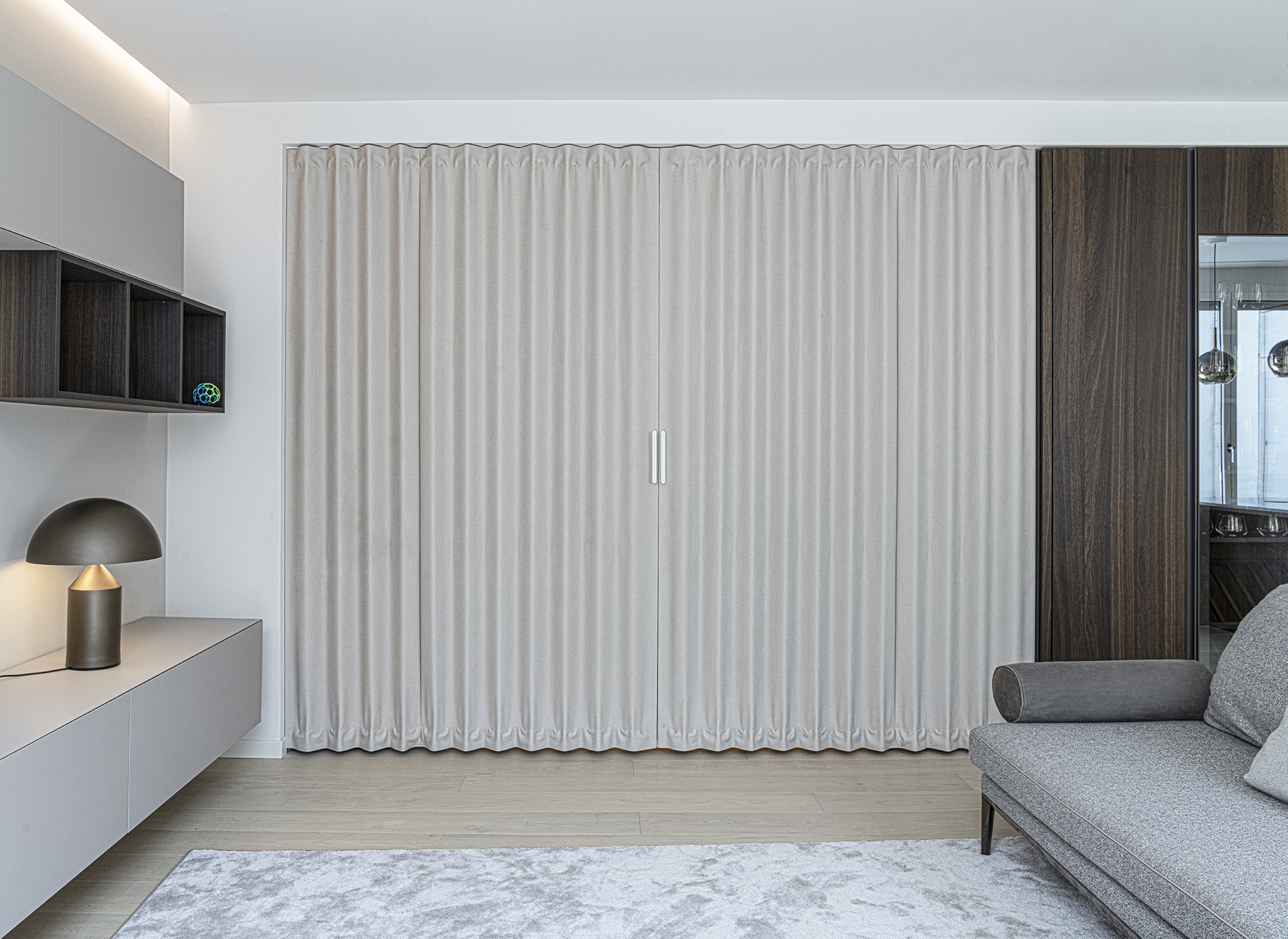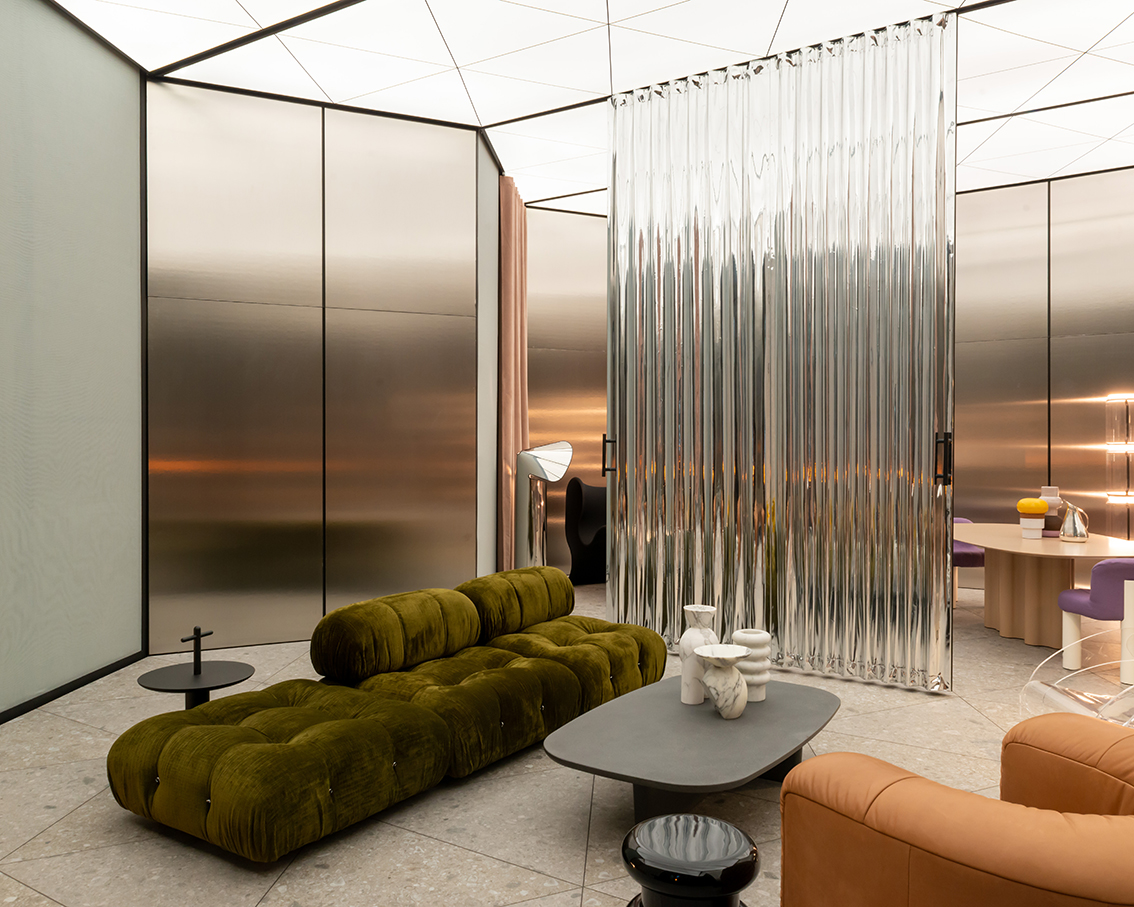 The folding door made its debut in the 50s, inspired by the ideas of various architects on modern housing: it is a furnishing accessory that can be used to open up, divide or screen off an indoor area according to the desired layout.
The Dooor brand's collection of folding doors maintains these unique functional features while broadening its aesthetic horizons, thanks to new printing techniques and the use of high-tech cladding materials.
The result is an architectural element with a minimalist look that connects spaces seamlessly, but which is also decorative and capable of adding a distinctive and highly individual touch to the rooms in which they are used.
opening
Dooor folding doors feature opening systems designed to enhance spaces of various kinds.
Lateral Opening
Suitable for small and narrow places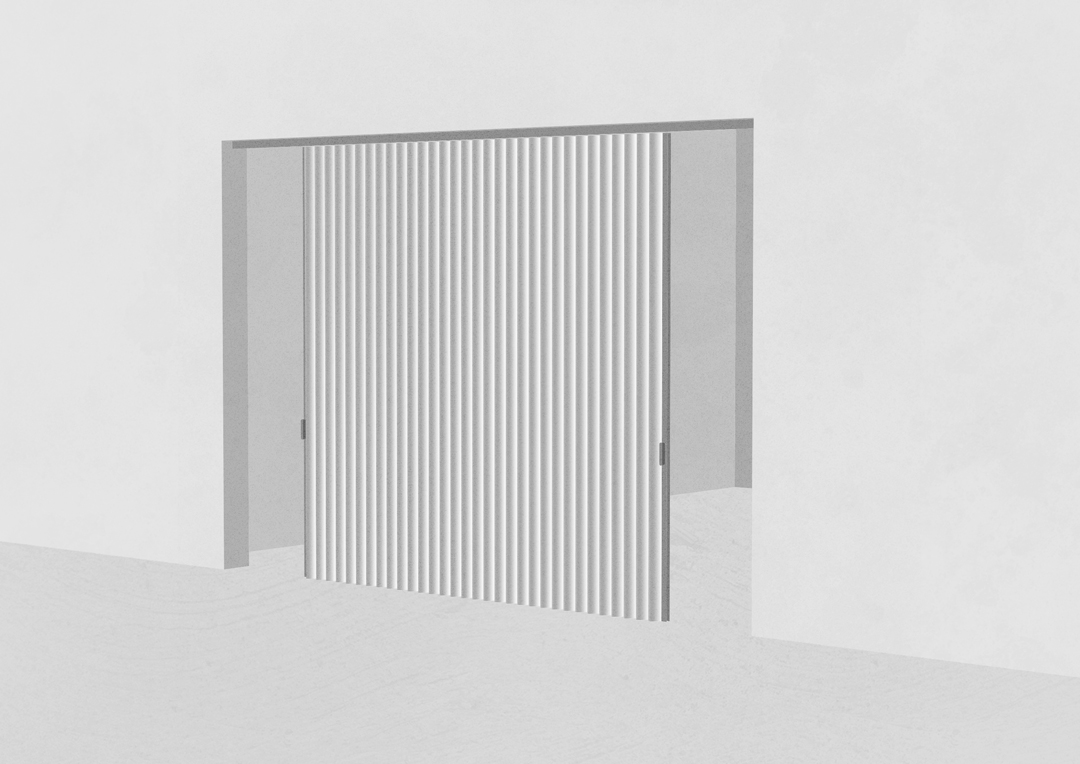 Bi-lateral Opening
Bilateral opening allows you to make use of the whole space, with its characteristic double passage. When used for wardrobes, it enables 100% of their storage capacity to be utilised..
Centered Central Opening
Centered central opening is appropriate for large rooms, creating a central passageway which varies according to requirements. Two side elements complete the picture, framing the whole.
Decentered Central Opening
A decentered central opening responds to specific requirements of the space where it is installed.
Multiple Opening
Multiple opening permits maximum versatility and practicality, designed to complement all the systems described above. In large spaces it plays two roles, giving each element the right balance and amplifying its usability.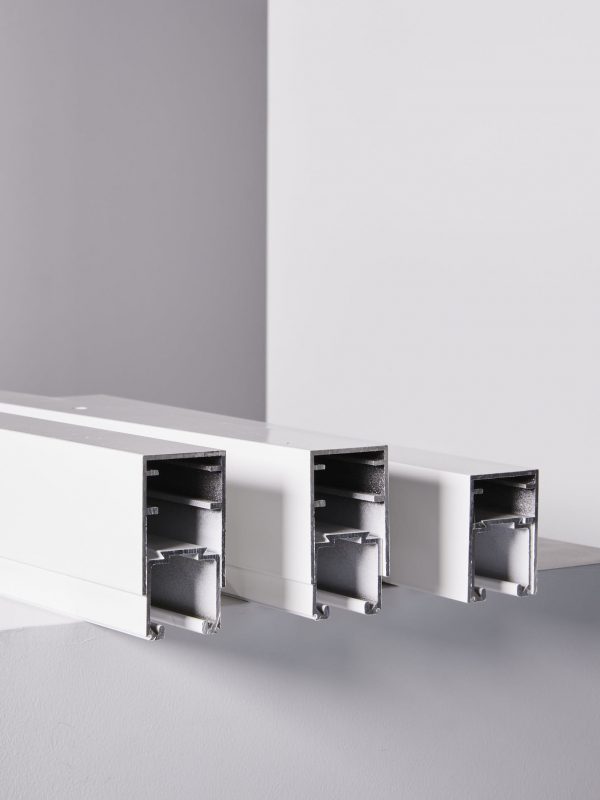 Track
The aluminium track is the product of a technology in which steel pivots connect multiple modules, permitting potentially infinite length. The accuracy of this alignment adds fluidity to its movement.
This element may be visible (when the door is folded), or built-in to blend into the ceiling for improved appearance.
Tracks may be curved (with a minimum curve radius of 600 mm) to give the door a sinuous silhouette.
Dooor folding doors have two kinds of tracks: standard and adjustable.
 – The standard track is small, 29×29 mm, with rounded corners for a softer shape.
 – The adjustable track is 33×46 mm and it is adaptable in height (0-24 mm) to meet out-off-square needs.
Handles
The Dooor handle is the result of in-depth ergonomics and aesthetic research, an elegant accessory underlining the folding door's practicality, especially when in motion.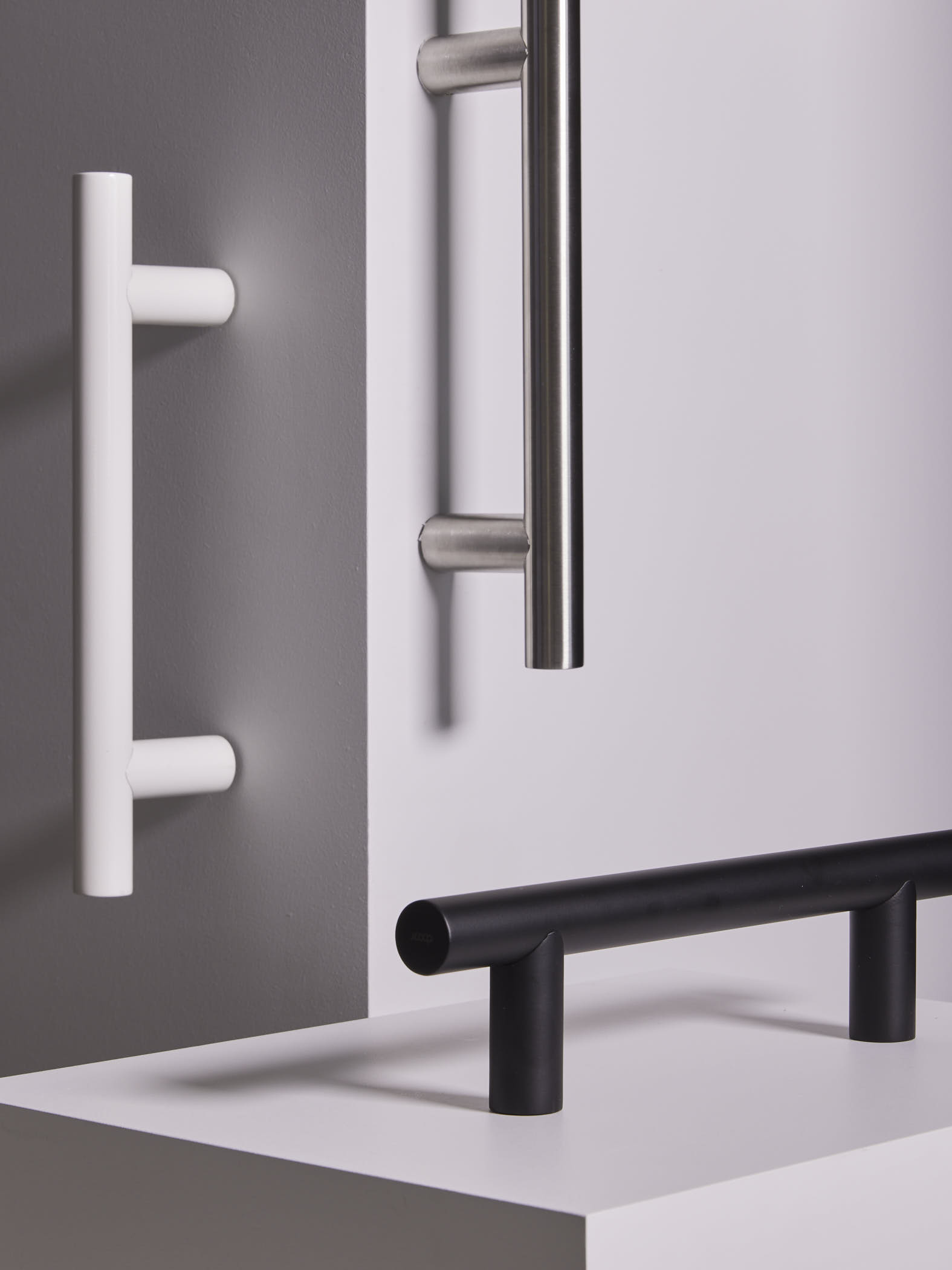 Finishes
Colour variations tracks and profiles:
 – Semigloss white RAL 9010
 – Matt black RAL 9005
 – Satin oxidized aluminum
Colour variations handles:
 – Semigloss white RAL 9010
 – Matt black RAL 9005
 – Satin stainless steel (CB#1)
 – Satin painted aluminium (CB#2–#3–#4–#5)
 – Satin painted gold (CB#2–#3–#4–#5)
Colour variations seals: 
 – Matt white
 – Matt black
 – Cold grey
Cladding
The Dooor folding door is available with a vast range of cladding materials and becomes an element of great character that will stand out in the space where it is installed if clad with decorative fabrics.
If clad with matt fabrics or materials, similar to the surrounding walls, it blends into them and becomes a subtly elegant echo. The door may be clad in different materials on each side: so while one side may be in keeping with a modern, minimalist space, the other may have a completely different feel and look.
Download our collection of samples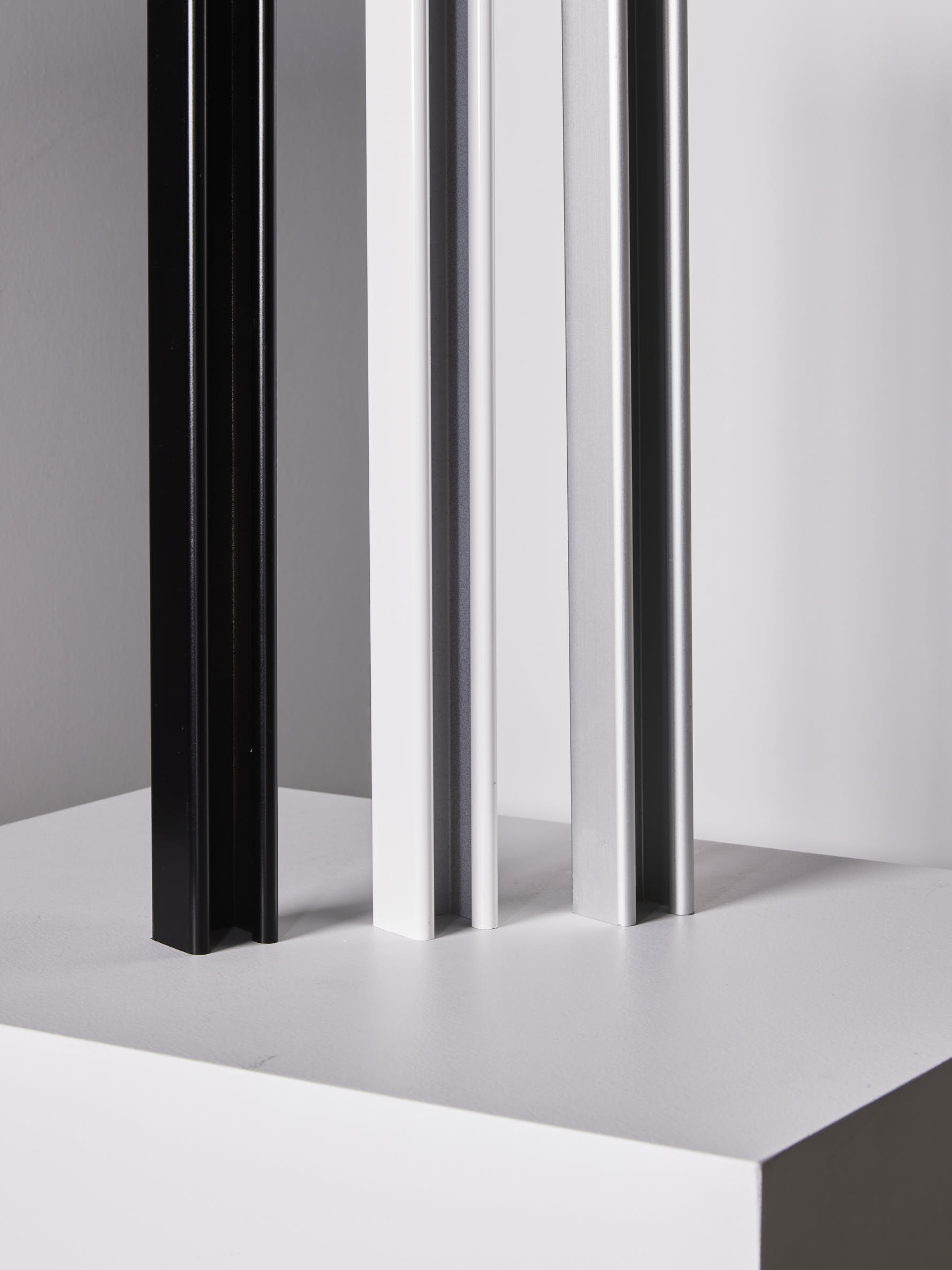 Closing System
The closing systems on Dooor folding doors represent a combination of accuracy, minimalism, elegance and practicality. There are two possible closing systems: with an aluminium profile or without a profile.
The closing system with a profile, combined with a visible track, creates a frame guaranteeing aesthetic continuity.The solution without a profile, integrated with the built- in track, is perfect for creating clean lines, the utmost expression of the minimalist aesthetic.
In both systems, the door is closed by magnets, which may be integrated into the profile or set into the wall.
The solution without a profile can alternatively also provide for the use of a vertical flat iron bar, visible or set into the wall.
Use of a special closing system with a latch or with a latch and lock using the European cylinder system (optional) makes for more solid closure.